Augmented reality is an enhanced, interactive version of a real environment achieved through digital visual elements, sounds, and other sensory stimuli through holographic technology. Augmented reality offers a better way to design, curate and deliver consumable instructions, placing digital content above real-world work environments.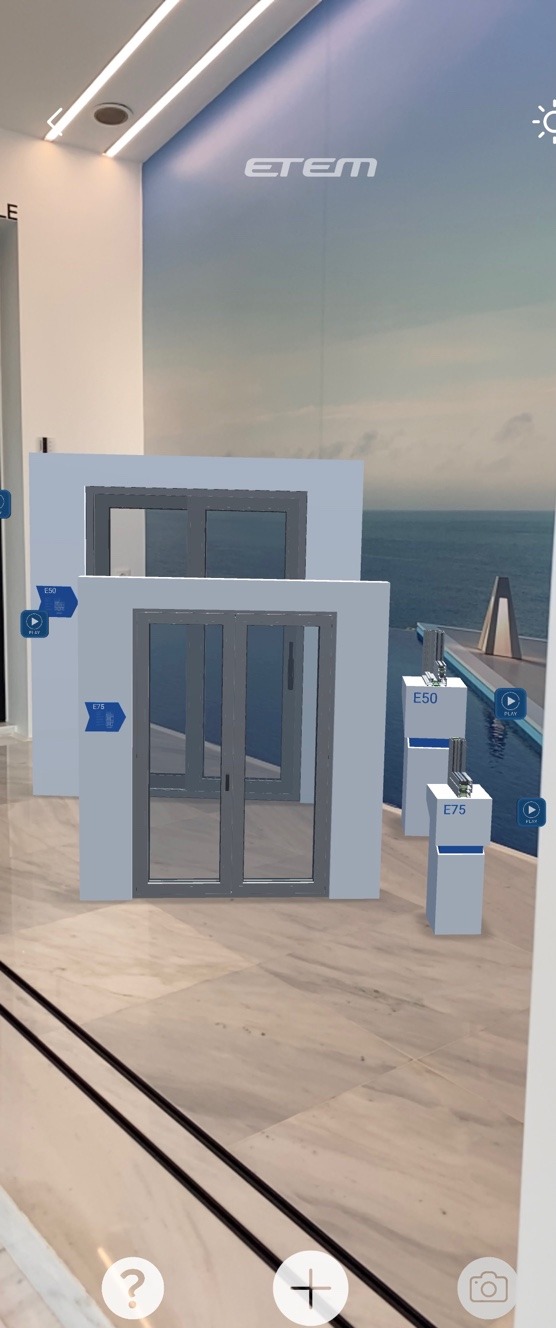 The three functions of the application will enable you to discover ETEM products through experiential experience. The application enables the user to capture directly in his own space the ideal system according to his requirements and needs.
ETEM's innovative AR + application enables architects to better understand Etem's aluminum profiles. The app is divided into three main categories (AR+ product catalog , Try at your place , AR+ Showroom). It is an important tool for ETEM's main clients (architects & builders).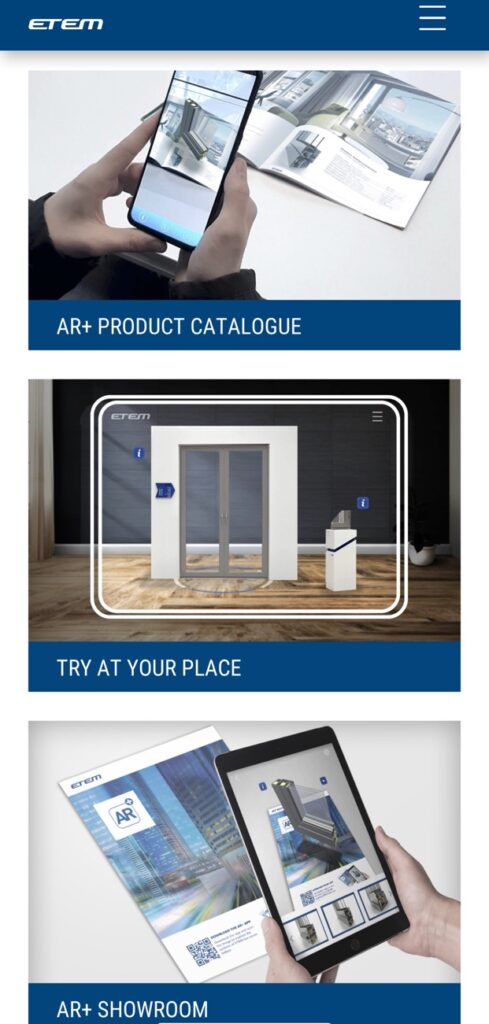 Available on: Αpp Store & Google Play.